On the second day of our trip in the Mojave Preserve, we made an early detour to the lava tube. The lava tube is a smallish underground cavern formed by volcanic activity. The whole area for miles around the lava tube is made from dark volcanic rock. The Preserve feels a bit like a theme park in this way: the day before we visited Sand Dune World and the next day, Volcano World. There are some metal steps going down into the cave and you need a flashlight on the way in as you have to squeeze under a low ceiling for a few feet before emerging in the main chamber.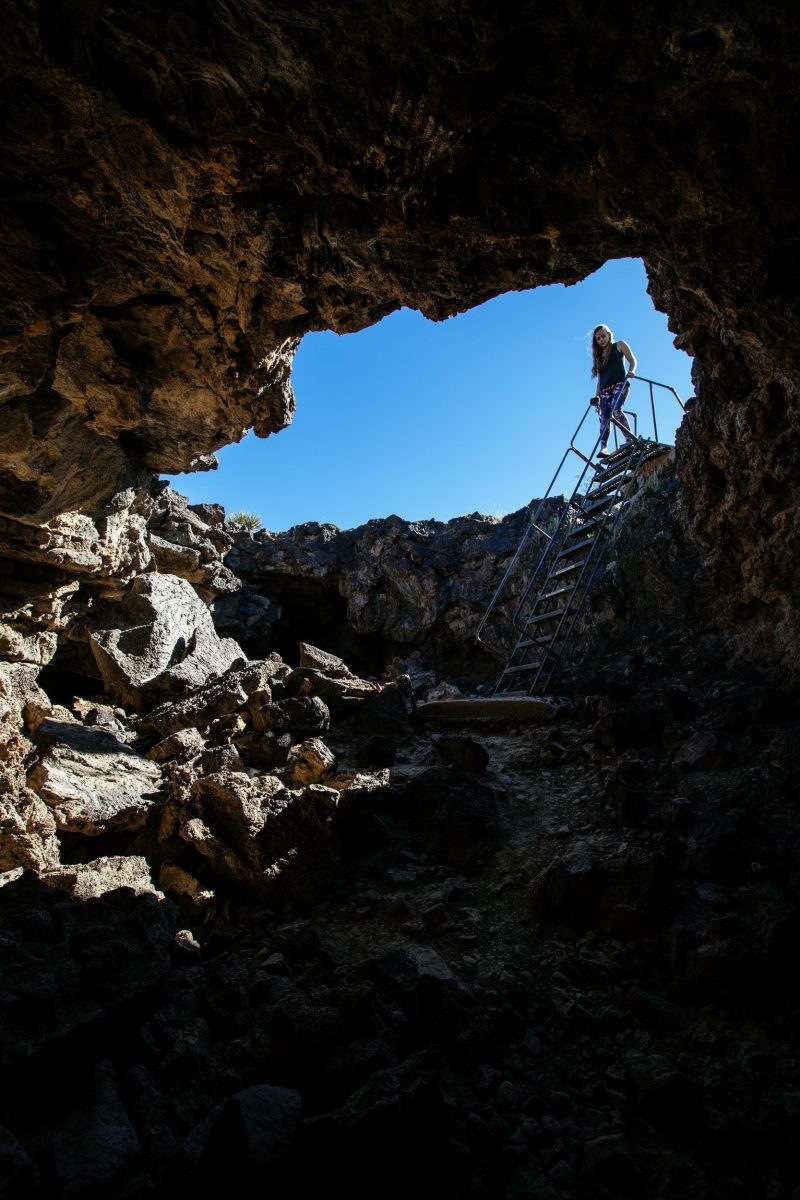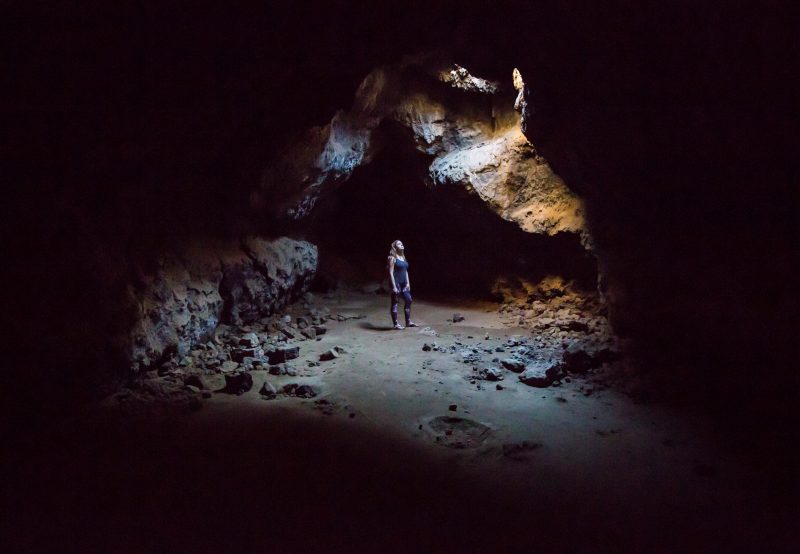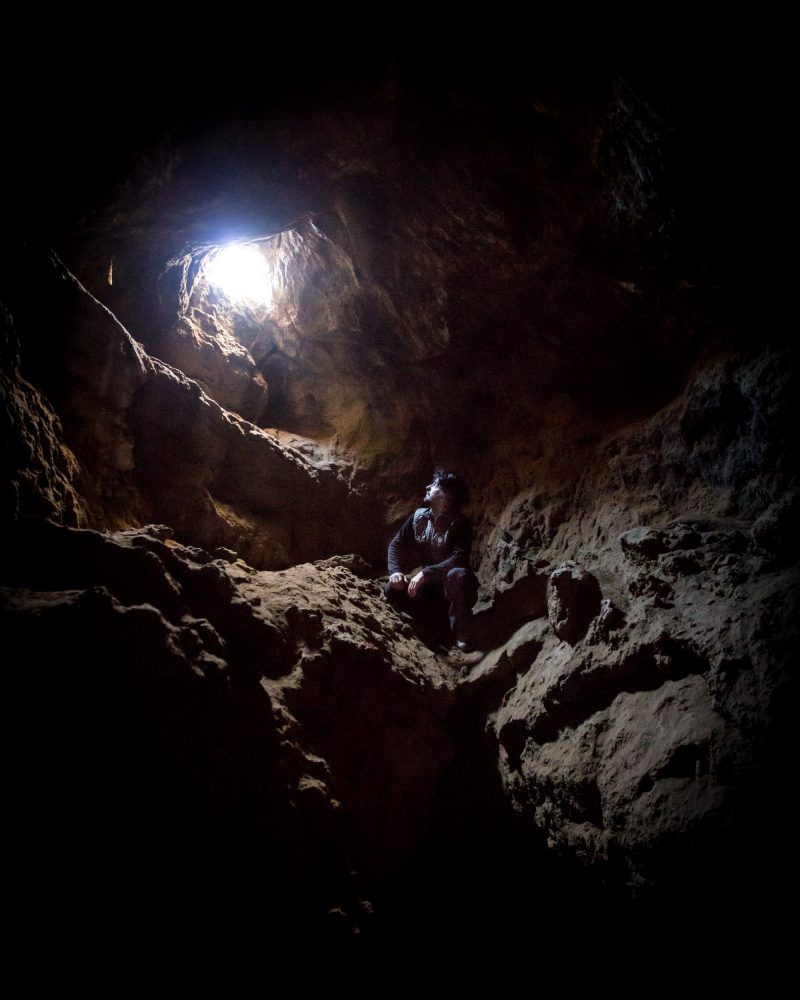 After our brief stint as cave-dwellers, we headed over to hike the Hole in the Wall trail through Banshee Canyon. The trail is a good 45 minutes away from the lava tube and the scenery changed dramatically en route. Surrounding Volcano World are a type of Joshua Tree specific to the park. They are a little shorter and have more limbs than the ones here in Joshua Tree / Yucca Valley. As you descend in altitude the terrain reverts back to desert default: creosote bushes. Then toward Banshee Canyon, the landscape felt more South Western with more red and orange color appearing in the mountains and mesas.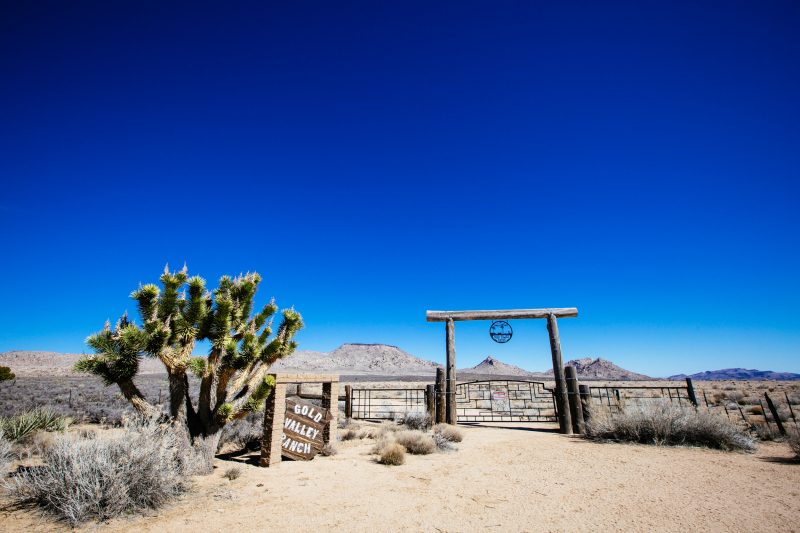 The Hole in the Wall trail is a 1-mile loop. The easiest way to do it is to walk around the backside of the canyon, gradually descending before coming to the canyon entrance. To complete the loop, you have to climb out of the canyon by clambering up rocks and using some iron rings that are bolted into the rocks in places. It's pretty much a skinny-person only route as some of the passages are a little tight. But you can always just walk back the way you came in. Banshee Canyon didn't live up to its name on our visit as the winds were down, but it's a truly bizarre looking place and well worth the trip.