Through blazing heat, freezing winters, and high winds, farmers, bakers and artists show up every single Saturday morning for the Joshua Tree farmers market, some driving from hours away.
Visiting the farmers market every week was one the first things that became part of our new routine when we moved to Joshua Tree in 2015, and was one of the first places I began to feel at home. I looked forward to my Saturday mornings, going from stall to stall, learning who had the sweetest oranges, the freshest greens, the juiciest tomatoes.
We still buy most of our produce from there every week, stuffing the fridge full on Saturday. But this week's farmers market haul ended up in the photo studio instead of the fridge.
I was inspired by some of the cookbooks we've been reading, in particular, It's All Good which was photographed by Ditte Isager, one of my favorite food photographers. There are so many things I love about her style — the way she uses light, the textures she adds through surfaces and linens, and how her photographs don't shy away from showing food in an imperfect state.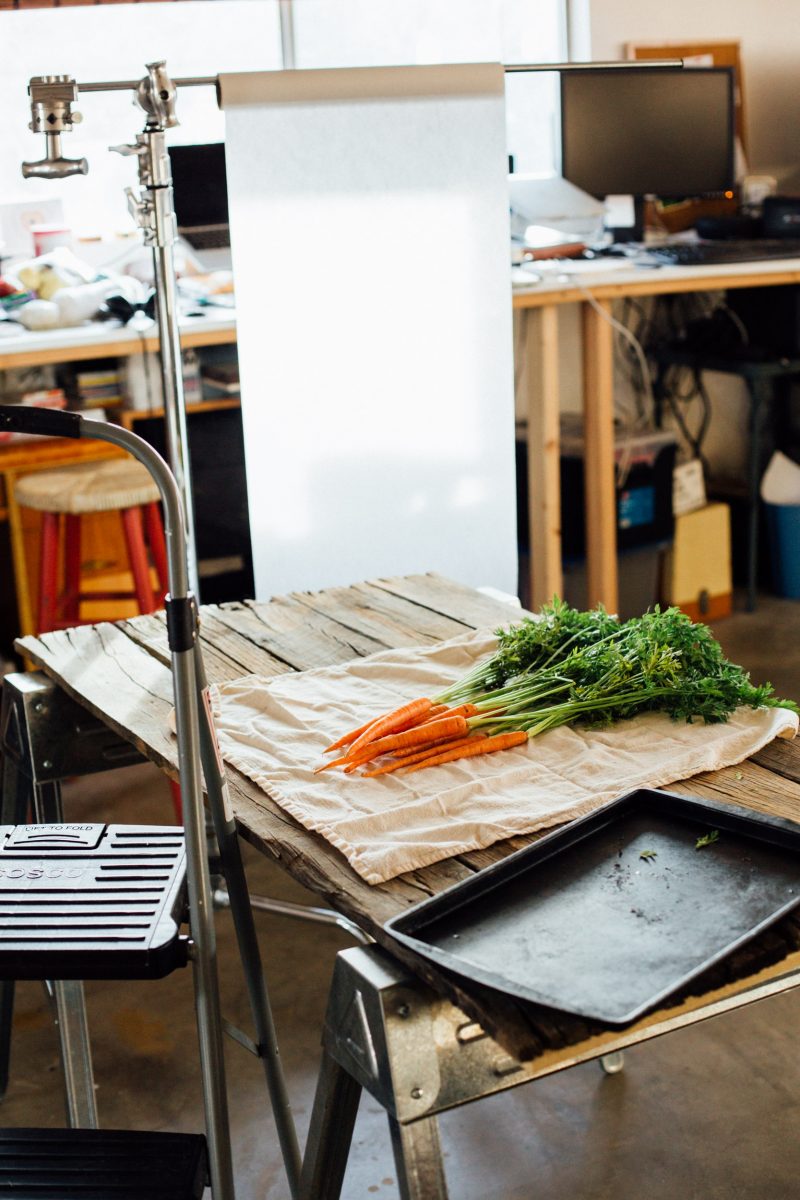 In my food photography I usually focus on the prepared dish, along with a few photos of the process. The ingredients are usually supporting players, helping to tell the story or balance the composition. I decided to give this week's produce their chance to be in the spotlight, with some vegetable "portraits."
Click the thumbnails below to see the full images.