Not only do we have a fashionable new website design but we just created our first fashion film!

We recently spent a day filming with Salvaged Soul and Style Report Magazine. Christa, owner of Salvaged Soul, creates unique custom-built wood furniture and decor, and she wanted a video for her about page that showed not only her business, but her role as a full time mom and wife as well as her involvement in the fashion world as an Instagram influencer with a large following.
We met Christa when we filmed her wedding through our sister business, The Quail & The Dove, so we already knew that she is a lot of fun on camera (and her kids are too!), so we were looking forward to the collaboration. We had never been on a fashion shoot before, so we were excited to meet the crew from Style Report Magazine who would be there the same day as us, shooting a feature for their magazine.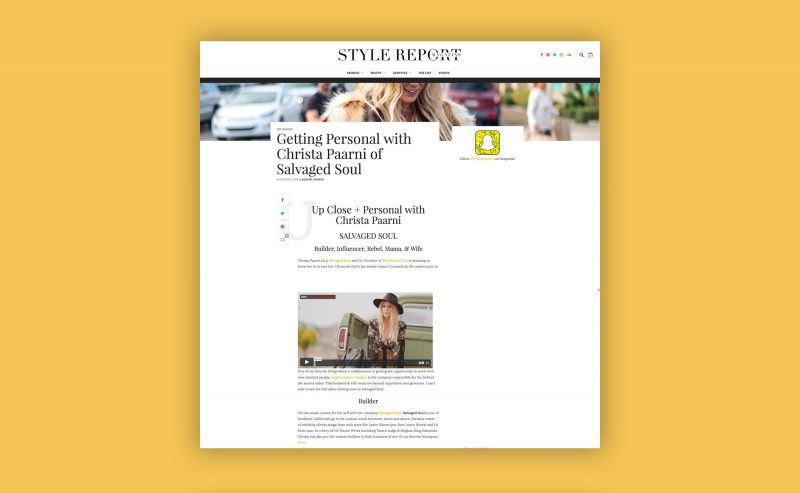 The day was fun, fast paced, energetic, and full of great outfits! We enjoyed working with everyone from Style Report Magazine and loved the looks they put together.
As well as creating a three minute film for the Salvaged Soul about page (coming soon) we created two short teaser films to be shared on Instagram, one of Christa working in her workshop, and a behind-the-scenes teaser of the fashion shoot, which was featured on Style Report Magazine. Head over to the magazine to see the full article, which includes their beautiful photos from the day.