There are many things I love in life, and photography and beer have long been regulars on that particular list. Melissa and I decided it would be fun to shoot some beers from local breweries in our area. Southern California has some awesome breweries, and the two closest to us of note are La Quinta Brewing in the low desert and Hangar 24 in Redlands. These shots were not commissioned. It's been a while since we chose to shoot products in the studio without being contracted to do so by a client, but we've been itching to do beer photography for some time. Beer photography poses a few unique challenges: metallic and reflective cans, bottles which both reflect and refract the light around them, the beer itself which has to be shot while still fizzy and with the perfect head. There are many tricks of the trade which we've learned over the years, both with the physical products and also in the approach to shooting and editing which help with these challenges. Chopsticks and glycerin are both indispensable in beer photography. How? I'll leave that for you to figure out.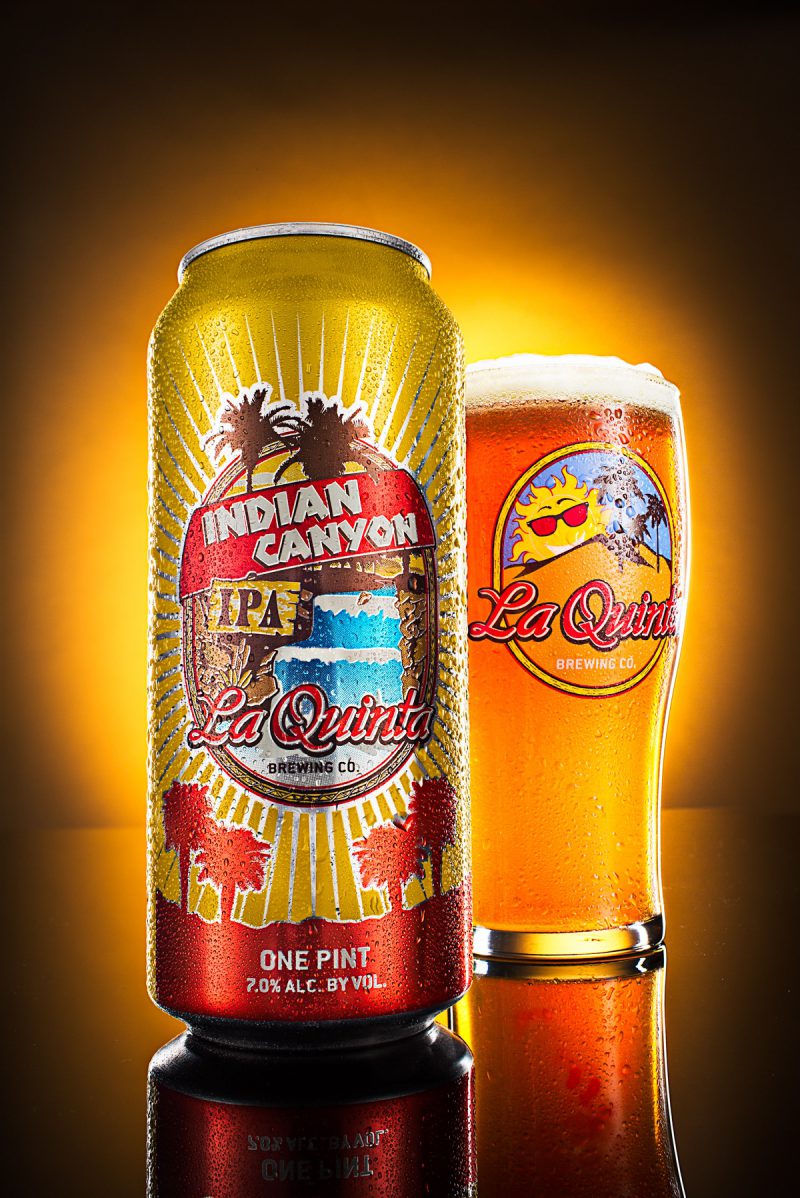 Melissa and I had visited the La Quinta taproom in Palm Desert a few months back and tried their samplers. They are all delicious, by the way. While there, we picked up one of their branded pint glasses. The La Quinta IPA was shot with a gelled Paul C. Buff AlienBee monolight spotted onto some neutral gray photo background paper. The can and glass were lit from various angles with other Paul C. Buff Einstein and AlienBee units. We shot this on a Canon 5Dmkiii and did most of the editing in Adobe Photoshop.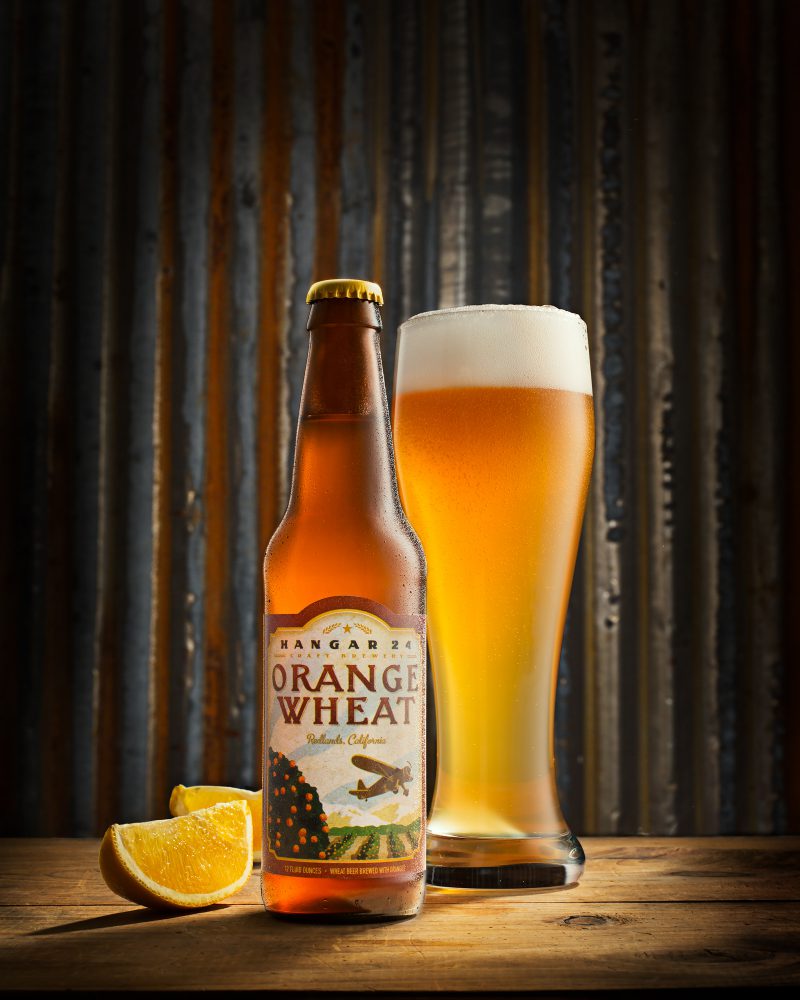 The Hangar 24 Wheat Beer I approached a little differently. The Redlands-based brewery is located near the airport and the founder is a keen pilot. We already had some partially rusted corrugated metal sheeting laying around, so I went ahead and built and 8' x 4' backdrop with it. Hangar 24 use this type of metal on their website as a repeating background texture, so I knew it was in-keeping with their brand. We bought a special weizen glass for the shot, which are traditionally used for wheat beers. Hangar 24 use oranges picked in Redlands (a historic orange-growing community) in this beer, so we wanted to include these juicy orange slices to emphasize the key ingredient. We used slightly more dramatic lighting for this one, with the hard shadows being cast by the beer and orange slices, using the same gear we used for the La Quinta shot.
There may be more shots to come as we work our way through other local breweries. We have a local store here in Joshua Tree — Sam's — and they have an actual beer cave with a whole variety of weird and wonderful beers. We also bought a Hangar 24 seasonal pumpkin ale from Sam's, but that one didn't survive long enough to get shot!